Join us to inspect the pasture dieback management trial on Gundabah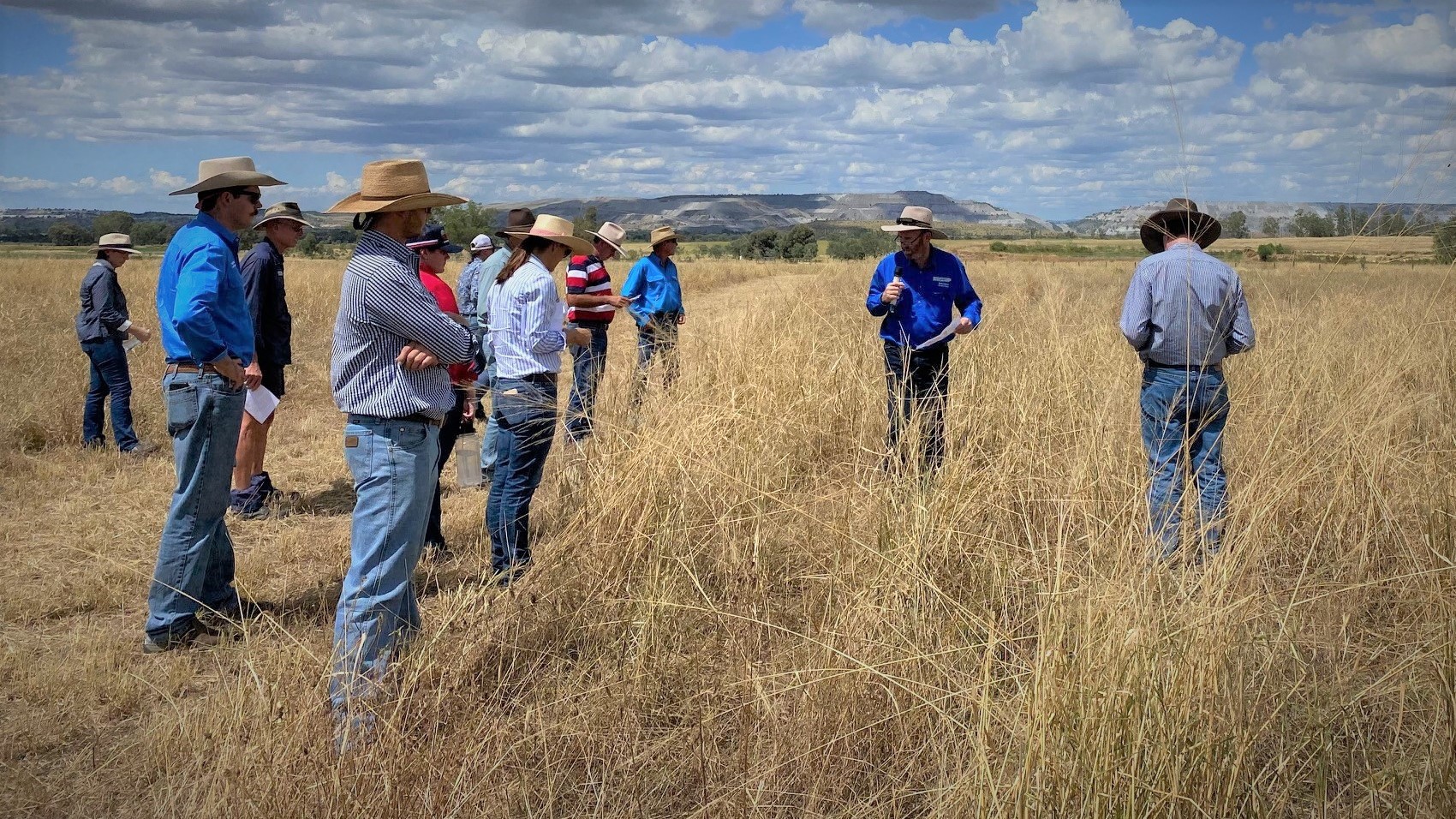 John Baker' property Gundabah has been impacted by pasture dieback since 2016. In 2020/21, DAF established a field trial in an Gayndah buffel grass pasture that had been affected by dieback. The aim of the trial is to compare different options for pasture dieback including resowing grass only and grass/legume mixture, cultivation only, fertilising and pesticide treatments. We now have results that we want to share with you!
Join us in the paddock at Gundabah to discuss:
Trial results – which management practice has produced the best results?
Planting techniques – how was the trial prepared so that pasture establishment was so successful?
Whether these options are suitable to other situations?
More development – what has John done on Gundabah as a result of the trial?
DAF's expert pasture team:
Stuart Buck is the leader of DAF's pasture dieback research and engagement program. He has been a crop and pasture agronomist in central Queensland for 25 years and helped countless graziers with pasture development.
Paul Jones is a pasture scientist with 30 years experience working in native pasture grazing trials, land condition recovery, grazing systems and wet season spelling.
Event details
9am – 12:30pm
We will provide – smoko and BBQ lunch
Please bring your own – chair, hat, water bottle
This event is held in the paddock with no bathroom facilities and uneven ground. If you have accessibility requirements, please contact Kylie.